VIPER12ADIP-E
Low power offline switched-mode power supply primary switcher
封装:

DIP-8

品牌:

STMicroelectronics

日期代码:

18+

安装类型:

Through Hole

封装类型:

PDIP

引脚数:

8

最大工作温度:

+150 °C

高度:

2.92mm

宽度:

6.1mm

最小工作温度:

-40 °C

外形尺寸:

9.02 x 6.1 x 2.92mm

长度:

9.02mm
US $0.28 ?

ShenZhen HaiChuangDa Electronics Co.,Ltd
Total products: 27Total sales: 0
We provide high quality products, thoughtful service and after sale guarantee
We have rich products, can meet your various needs.

Minimum order quantity starts from 1pcs.

Lowest international shipping fee starts from US$2.00(Registered Mail)

60 days quality guarantee for all products
Rich inventory, you can find all the electronic components of the world's major brands
Variety of payment methods
Variety of logistics options, fast and cheap
USA / Canada / Mexico

Europe

Australia / New Zealand

Asia

$ 20.00 $ 25.00 $ 22.00~ 25.00 $ 18.00~ 22.00
$ 2.00 $ 4.00 $ 4.00 $ 4.00
免费联邦-订单 $69.9/ $99.9
免费邮购 $19.9
Efficient ordering, inquiry service available
I recieved the items OK as allways!

China

TDA2009A,IRFZ44N,K2837,23N50E,K25T1202,FGH40N60SFD,RHRG30120,D92-02

THANK YOU FOR YOUR DISPOSAL IN THE SUPPLY OF ELECTRONIC COMPONENTS.

Chile

BFG520

After 14days I got MP6801.
I checked MP6801 and found good.
Thank you for your supports.
i'd like to order again.

Japan

MP6801

The best thing that customers love about UTSOURCE is the store has no rule over the minimum purchasing quantity. Even if you need only one piece of the specific device that you need, they will provide you. Imagine how inconvenient and costly it would be if the store forces you to buy at least 3 or 5 pieces from a single model. But UTSOURCE customers do not need to worry about that since they are very generous.

United States

Everything is great

Russia

SPA20N60C3
Payment Method
国际支付方式
Paypal US $0.00

Credit Card US $0.00

Amex US $0.00

Wire Transfer charge US $15.00 banking fee.

Moneygram US $0.00

Western Union US $0.00
欧洲支付方式
Sofort US $0.00

Eps US $0.00

Sepa US $0.00

Bancontact US $0.00

Mybank US $0.00

onlinebetalen US $0.00

YandexMoney US $0.00

QIWI US $0.00

WebMoney US $0.00
美国/亚洲付款方式
Boletol US $0.00

Itau US $0.00

OXXO US $0.00

Paytm US $0.00
包装
步骤1:产品

步骤2:装入套管

步骤3:抗静电包装

步骤4:包装盒

步骤5:条码货运标签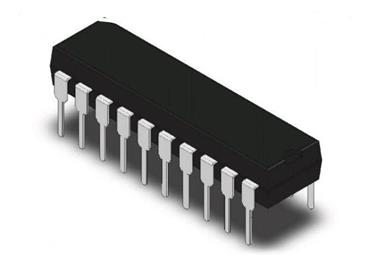 数据手册
VIPer? High-Voltage Off-Line Converters, STMicroelectronics VIPer? high-voltage converters from the mains voltage (230VAC) are fixed frequency offline converter ICs, integrating a PWM controller and a 700V vertical power MOSFET. Typical applications cover offline power supplies. They are compatible from either the primary side or the secondary side regulation loop.