IRLML5103TRPBF
MOSFET, Power
P-Ch
VDSS -30V
RDS(ON) 0.6Ohm
ID -0.76A
Micro3
PD 540mW
VGS +/-20V RoHS : true
封装:

SOT23-3

品牌:

IOR

日期代码:

1802+

频道类型:

P

最大连续漏极电流:

760 mA

最大漏源电压:

30 V

最大漏源电阻:

600 mΩ

最大门限电压:

1V

最小门限电压:

1V

最大栅源电压:

-20 V, +20 V

封装类型:

SOT-23

安装类型:

Surface Mount

晶体管配置:

Single

引脚数:

3

频道模式:

Enhancement

类别:

Power MOSFET

最大功率耗散:

540 mW

长度:

3.04mm

典型输入电容@ Vds:

75 pF @ 25 V

典型的门电荷@ Vgs:

3.4 nC @ 10 V

典型的导通延迟时间:

10 ns

最小工作温度:

-55 °C

系列:

HEXFET

高度:

1.02mm

宽度:

1.4mm

典型的关断延迟时间:

23 ns

外形尺寸:

3.04 x 1.4 x 1.02mm

晶体管材料:

Si

最大工作温度:

+150 °C

每芯片元件数量:

1
US $0.13 ?
Shenzhen Wansheng Electronics Co., Ltd.
Total products: 7589Total sales: 0
We provide high quality products, thoughtful service and after sale guarantee
We have rich products, can meet your various needs.

Minimum order quantity starts from 1pcs.

Lowest international shipping fee starts from US$2.00(Registered Mail)

60 days quality guarantee for all products
Rich inventory, you can find all the electronic components of the world's major brands
Variety of payment methods
Variety of logistics options,fast and cheap
USA / Canada / Mexico

Europe

Australia / New Zealand

Asia

$ 20.00 $ 25.00 $ 22.00~ 25.00 $ 18.00~ 22.00
$ 2.00 $ 4.00 $ 4.00 $ 4.00
Free Fedex - order over $69.9/ $99.9
Free Post - order over $19.9
Efficient ordering, inquiry service available
Thank you for your great service. All items ordered came nicely packed and in good condition, took sometime to arrive but it was not your fault, it was due to the Portuguese Customs inspection . All sets awaiting for these parts are now working in perfect condition after a long soak test.
You've just won a new customer :) See you soon. Thank you

Portugal

SVI3205B,STK433-330,AS15F

it's ok
thanks utsource

Romania

BTS611L1

I have ordered from Utsource three times now for a total USD1200. Shipments have arrived on time in excellent condition. In fact I am impressed by good packaging - sturdy boxes, sealed electrostatic bags containing tubed components. The packages as a whole are compact and I think Utsource is aware of the necessity to preserve our planet by avoiding excessive packaging.
I recommend Utsource and wish them all the best

Iceland

AT29C040A-12PC,SAF-C517A-LN,M48T128Y-70PM1

That's goods.


South Korea

LM1558H,UA711HM,HEF4731VP,SNJ54HC373J,SN5473J,MD2114AL-4/B,MC679L,MC672L

Excellent!

China

RJH60F7ADPK,TDA12140H-N300,FAN7527B,4AK19,BA5986FM,PHC2300,SAK215,QXXAVB488-M
Payment Method
Paypal收费

US $0.00 服务费用.

Credit Card收费

US $0.00 服务费用.

Wire Transfer收费

US $15.00 银行费用.

Western Union收费

US $0.00 服务费用.

Moneygram Charge

US $0.00 服务费用.

WebMoney Charge

US $0.00 服务费用.

PayTM Charge

Rs 0.00 service fee.Only for users from India
包装
步骤1:产品

步骤2:装入套管

步骤3:抗静电包装

步骤4:包装盒

步骤5:条码货运标签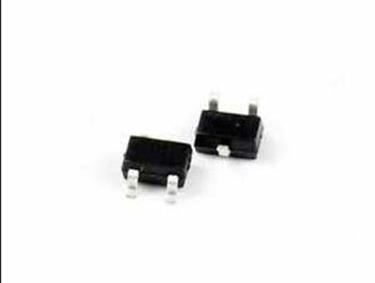 数据手册
P-Channel Power MOSFET 30V, Infineon Infineon's range of discrete HEXFET? power MOSFETs includes P-channel devices in surface mount and leaded packages and form factors that can address almost any board layout and thermal design challenge. Across the range benchmark on resistance drives down conduction losses, allowing designers to deliver optimum system efficiency.